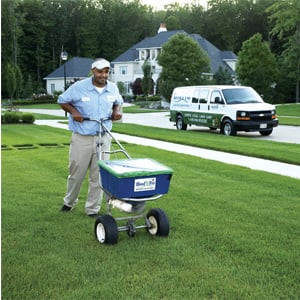 All of our Licensed Certified Technicians receive ongoing training to remain experts on what is best for our region's lawns. No problem is too big for our technicians to identify, diagnose and prescribe the right course of action for your lawn.
Your Lawn's Family Doctor
Like your family physician, you'll get to know your lawn care technician as he/she updates you throughout the seasons on the health of your lawn. Each visit they'll follow up with you, taking a proactive approach to your lawn's health, with timely recommendations, advice, and answers any questions you may have.